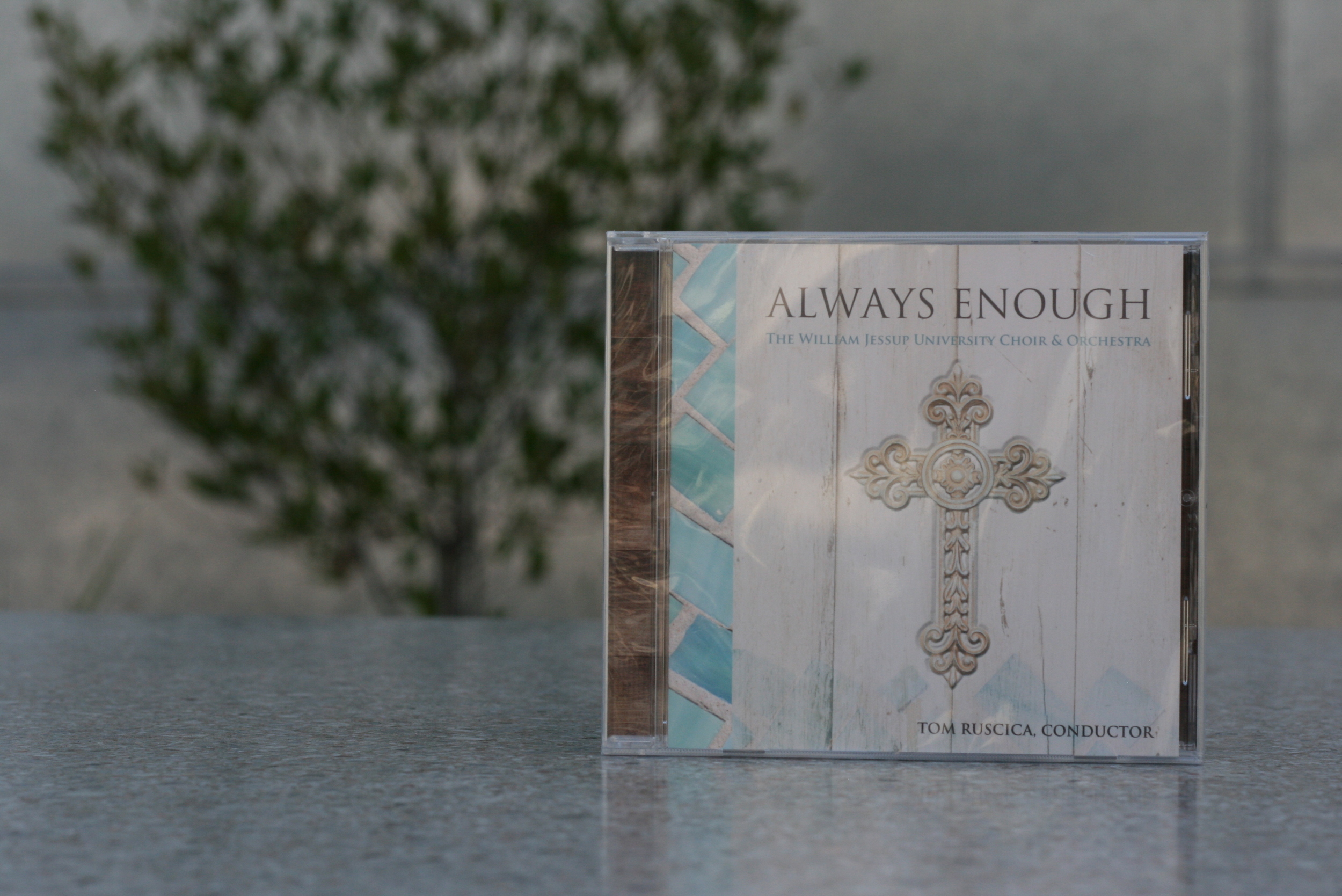 Always Enough (2012)
1. Our Father
2. To the King
3. Always Enough
4. Highly Exalted
5. Who Will Call Him King of Kings?
6. Lord, I Want To Be A Christian
7. Jesus Saves
8. Our God is God
9. Come Together Now
10. Hallelujah Chorus with Worthy is the Lamb
Always Enough, recorded in 2012, features the William Jessup University Choir & Orchestra. This album is upbeat and uplifting. Contemporary arrangements breathe new life into some of your favorite classic hymns and praise songs! Listeners are sure to be encouraged by this exciting and touching album.